USA TODAY's Front Page: Alexis Lightcap, one of the students in the Boyertown privacy lawsuit, in her own words
As you know, the Independence Law Center and Alliance Defending Freedom have petitioned the Supreme Court to take on their critical student privacy case. Six students from the Boyertown Area School District are suing the school over their unwritten policy that permits biological boys to use the girls' locker room, showers and restrooms, and vice versa.
Alexis Lightcap is one of those six students and is courageously speaking out for her privacy rights to be protected. It's why we honored her at this year's banquet, pictured here, and presented her with our 2018 Hometown Hero award.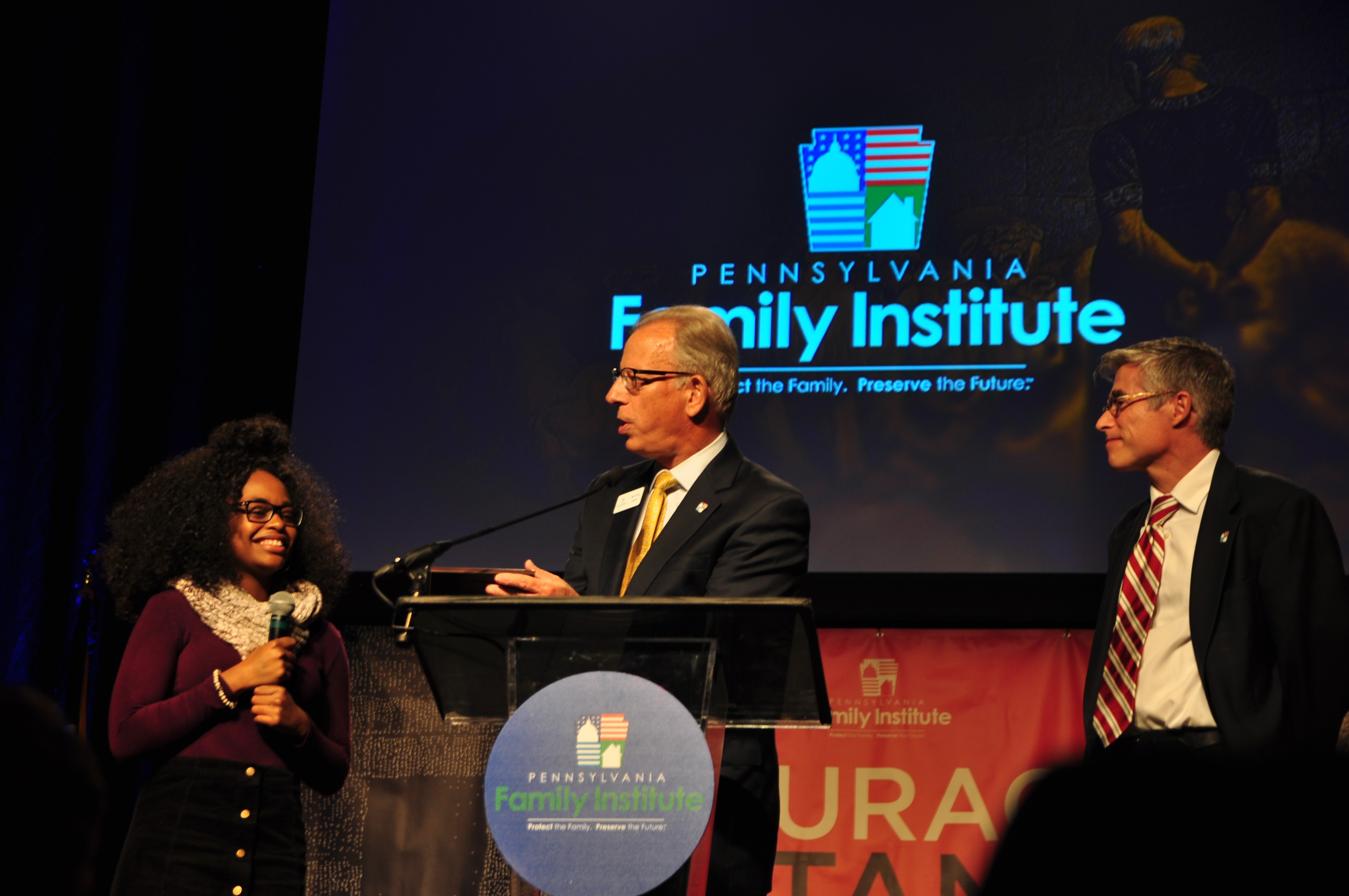 Alexis has a wonderful must-read opinion piece that was published in Thursday's USA TODAY:
"Students experiencing gender dysphoria deserve our love and support. But my privacy rights shouldn't depend on what others believe about their gender."
"As a former foster child who bounced around through the system, I know what it's like to be seeking an identity and trying to come to terms with who you are. As a black girl who grew up in a predominantly white neighborhood, I know what it's like to be treated unfairly, picked on, and made fun of by insensitive people. I won't accept anyone being bullied or discriminated against — and that absolutely includes my classmates experiencing gender dysphoria. They deserve our love and support. Even so, my privacy shouldn't depend on what others believe about their own gender."
Click here to read Alexis' full opinion.
Please pray for Alexis and the students involved in this case. You can join others in committing to pray by signing up online.
This is also the subject of Michael Geer's newsletter being mailed out shortly. If you don't receive these but would like to, just reply to this email and we'll make sure you receive a copy.