Foster Care & Adoption Ministries Are Under Attack
At the press conference introducing Pennsylvania's Heartbeat Bill, a reporter asked whether any of the sponsoring lawmakers also backed bills to increase government spending on human services - like adoption & foster care, etc. As Michael Geer, President of the PA Family Institute, puts it:
It was clear to me, based on how many reporters write about pro-life legislation, that the question was to change the subject away from the humanity of the unborn (and the Heartbeat bill) and onto whether there is sufficient government spending for this or that. I decided to step to the podium and offer this response.
Click here to watch Michael's response. For more about this issue:
CBN News

: Trump Admin Proposes End to Obama Crackdown Against Faith-Based Adoption and Foster Care Agencies

USA TODAY - Opinion

: Philadelphia's Catholic adoption agency gave me a loving home, but the city wants them out
Video: When a politician tells you that ministries are not in jeopardy with SOGI laws, they're wrong.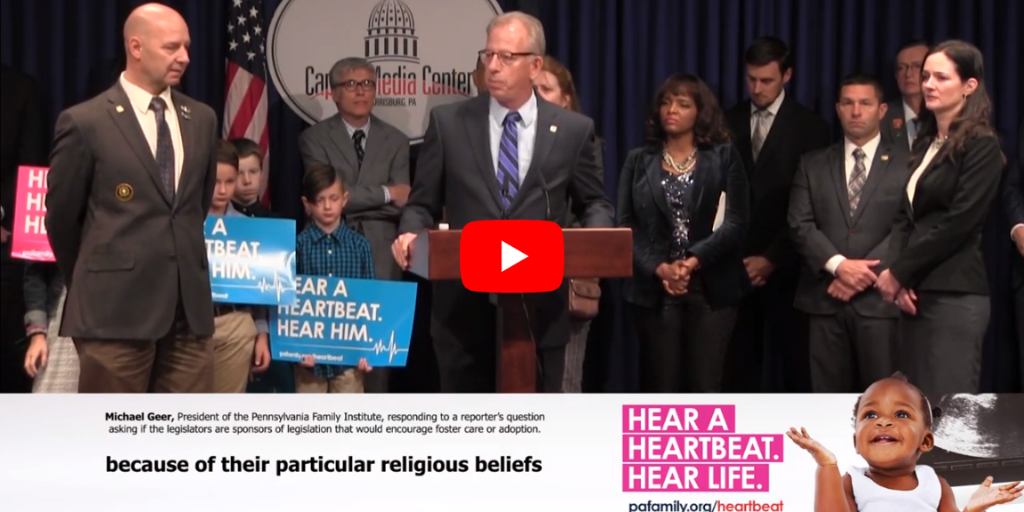 State Rep Continues to Misrepresent Fetal Remains Bill Despite Apology
LIE: HB 1890 requires "ritual burial or cremation" or "funeral services" involving the parents. "(HB1890 would require ritual burial or cremation following any miscarriage." - State Rep. Wendy Ullman
TRUTH: HB 1890 requires the healthcare facilities to arrange for the burial or cremation of the deceased child, just as they do with other human remains. No ritual or service (religious or not) is required. Parents are not required to be involved. If parents wish to handle the burial or cremation of the child, they are given that option–at their expense. Nothing in the bill would prohibit a mother from donating the baby's body for research. Also, the term "ritual" isn't even mentioned in the bill, despite what some lawmakers claim.
More on this explanation: pafamily.org/2019/11/statereplies
Take Action: Support Rep. Frank Ryan's Bill, Show Respect for Miscarried or Aborted Babies - pafamily.org/showrespect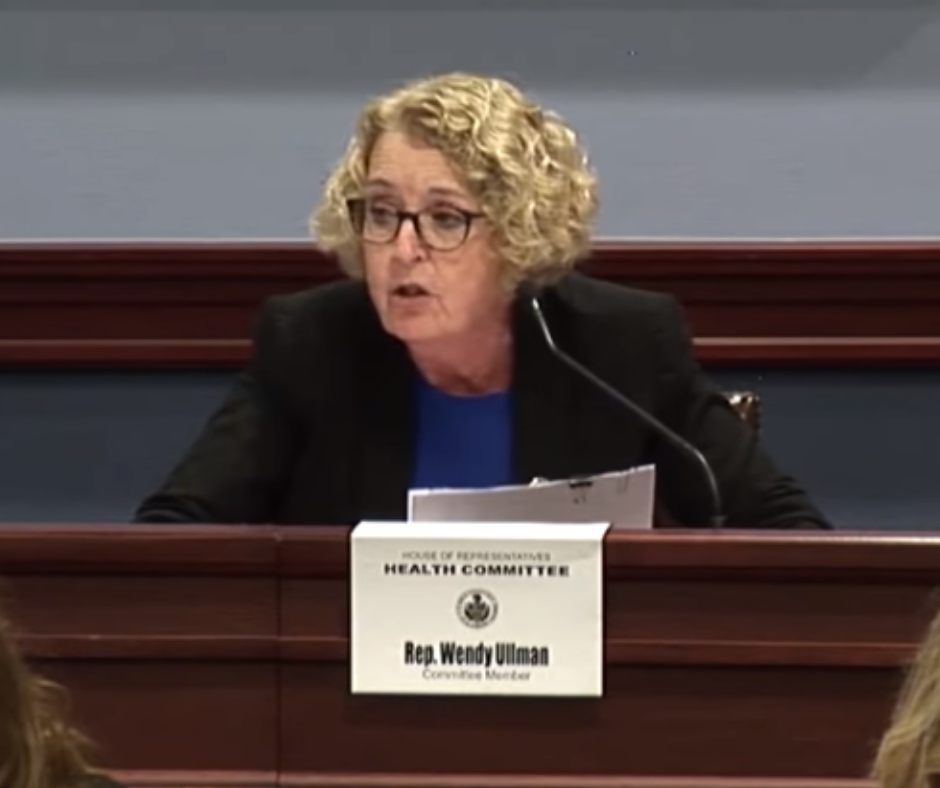 Forbes

: Reasons Marijuana Legalization Seems To Be Failing
Black market: "One of the biggest arguments made by cannabis advocates when trying to sell their spiel to politicians and voters was that legal weed would eliminate the black market. This, they said, would make it more difficult for children to get their hands on pot than in decades past while also generating significant tax revenue for the states. But the underground pot trade hasn't really gone anywhere. In fact, it is only growing stronger now that criminal organizations have the luxury of being domestically based instead of running distribution from Mexico."
Cutting jobs: "While the growing and selling of marijuana was once touted as a great job creator, many leading cannabis firms have been laying off hundreds of employees as of late. Canadian-based producer Hexo is slashing 200 jobs, while CannaTrust is cutting 140. In the United States, Eaze recently announced that it was eliminating 36 positions. The popular Weedmaps is also trimming the fat. The company says it will get rid of 100 employees."
Arrest Rate: "Believe it or not, in spite of more states bringing weed into the mainstream, the latest FBI crime data shows that police forces in America still busted more people for pot last year than they did in 2016 and 2017. Well over a half a million people went to jail for marijuana possession during that time."
Mark your calendars
Thursday, November 14 - Protect Your Mission HR Training at Lancaster Bible College. Details: Click here.
Friday, November 22 - Extraordinary Give, an opportunity to support the Pennsylvania Family Institute. Click here for our ExtraGive page.
Monday, May 18, 2020 - First-ever Pennsylvania March for Life. Details: PAMarchForLife.org.
July 19-25, 2020 - 20th annual City on the Hill Youth Leadership and Worldview Conference for high school students. Details: pafamily.org/coth